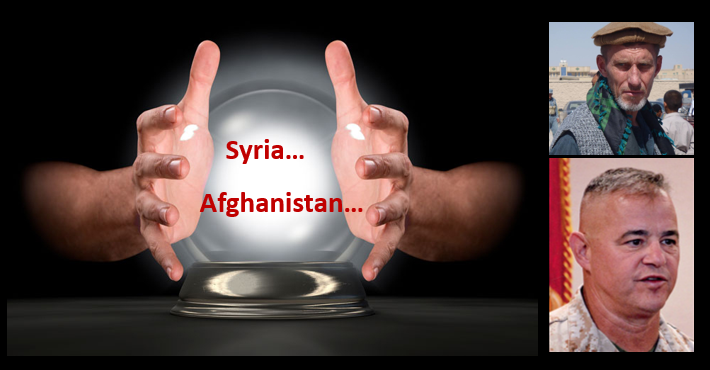 Two guys with multiple deployments to Iraq & Afghanistan joined ALL MARiNE RADIO to look into the AMR Crystal Ball and predict the future, which is ALWAYS interesting — Col Jeff Kenney, USMC (ret) and Major Tim Lynch, USMC (ret), were both grunts with impressive careers. Here are a few of the questions we examine with them:
What happens in the Kurds vs Turkey fight?
What happens to the Kurds in northern Iraq & eastern Syria?
Will ISIS reform in western Iraq / eastern Syria?
Will Iran and Israel fight with the US out of the way?
Will the Taliban take control of Afghanistan?
Will the US continue its counter-terrorism fight (Special Forces vs ISIS/Al Qaeda) in Afghanistan?
If the funding for the Government of Afghanistan dries up, what then?
We'll talk about all of it
Podcast: Play in new window | Download