Michael F. McNamara was born and raised in Sacramento, California.  Father (John McNamara) managed in Major League Baseball for twenty plus seasons, most famous for his participation in the 1986 World Series with the Boston Red Sox.  Mother (Kathleen) was a "stay at home" mom.  Grew up with three sisters in the family and was Catholic educated from kindergarten to college participating and baseball and football throughout his education.  Received a BA in Economics from the University of San Diego in 1981.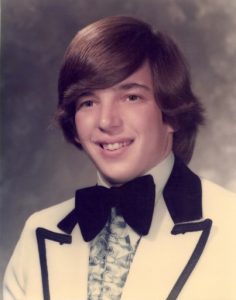 Went to work for Merrill Lynch Inc in 1981 in Los Angeles, CA as a bookkeeper and later as a stock broker.  Was so enamored his career in the financial services industry that he enlisted in the US Marine Corps in April of 1983 with an aviation contract and was commissioned a 2ndLt in December of 1983.  Served as an infantry officer with 1st Battalion 5th Marines, 1st Light Armored Infantry Battalion, USS Ranger, CV-61, The Basic School and 3rd Light Armored Infantry Battalion.  Left Active Duty in 1994.
Moved to Grand Forks, ND in 1998 from San Diego, California where he was employed by Special Olympics North Dakota and then Leighton Broadcasting as the host of "MacTalk," a radio talk show heard on KNOX-AM from 2000-2010.
Returned to Active Duty as a Major in 2004 and deployed to city of Ramadi, Iraq in February of 2004 with the 1st Marine Division Command Element in support of Operation Iraqi Freedom II, then returned home to continue his radio career.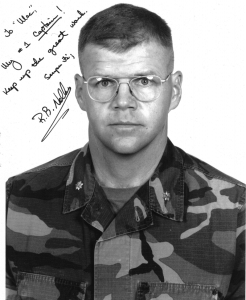 Returned to Active Duty in January of 2006 for to deploy with the 5th Marine Regiment Command Element to the city of Fallujah, Iraq.  While in Iraq was elected to the Grand Forks City Council (which unbeknownst to me, I wasn't allowed to do!).  Returned to CONUS from Iraq in October of 2006 and continued his radio career.
In 2007 Mac was named the "Small Market Personality of the Year" by the National Association of Broadcasters at their Annual Radio Awards program in Charlotte NC.  Served as Operations Manager of Leighton Broadcasting Grand Forks (a five-station broadcasting group) from 2008 until 2010.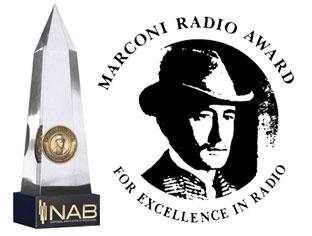 In June of 2010 upon completing his four-year term on the Grand Forks City Council, volunteered for duty the 1st Marine Regiment Command Element and deployed to the Helmand Province of Afghanistan in support of Operation Enduring Freedom.
Remained on Active Duty with I Marine Expeditionary Force Headquarters Group at Camp Pendleton until he retired from the Marine Corps in October of 2015.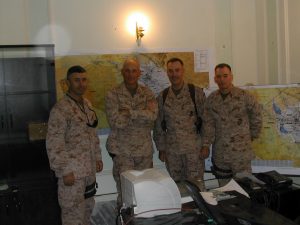 In January of 2016 he founded The Inchon Dwyer Group that is the parent company of ALL MARINE RADIO.  Currently the President and Host of ALL MARINE RADIO, an internet broadcasting company dedicated to the culture of the Marine Corps, with a particular emphasis one post-combat related mental health and supporting Marines and veterans as they transition in their lives.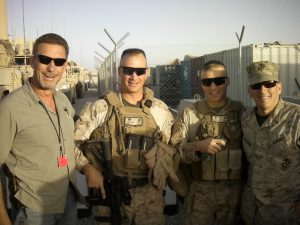 ALL MARINE RADIO began operations on June 2, 2016 with the General Robert B. Neller, USMC, Commandant of the Marine Corps as its first guest.  In its two years of broadcasting, Mac and ALL MARINE RADIO have done over 1,200 interviews with members of all branches of the Armed Forces, active duty, reserve, retirees, spouses, dependents, writers, producers and a host of others about our culture and things that matter to our culture. The ALL MARINE RADIO library is filled with over incredible and compelling content.
Mac is a divorced father of four children, both sons are Marine Corps Infantry
Officers and both daughters reside in Southern California where the family now resides and he produces ALL MARINE RADIO.