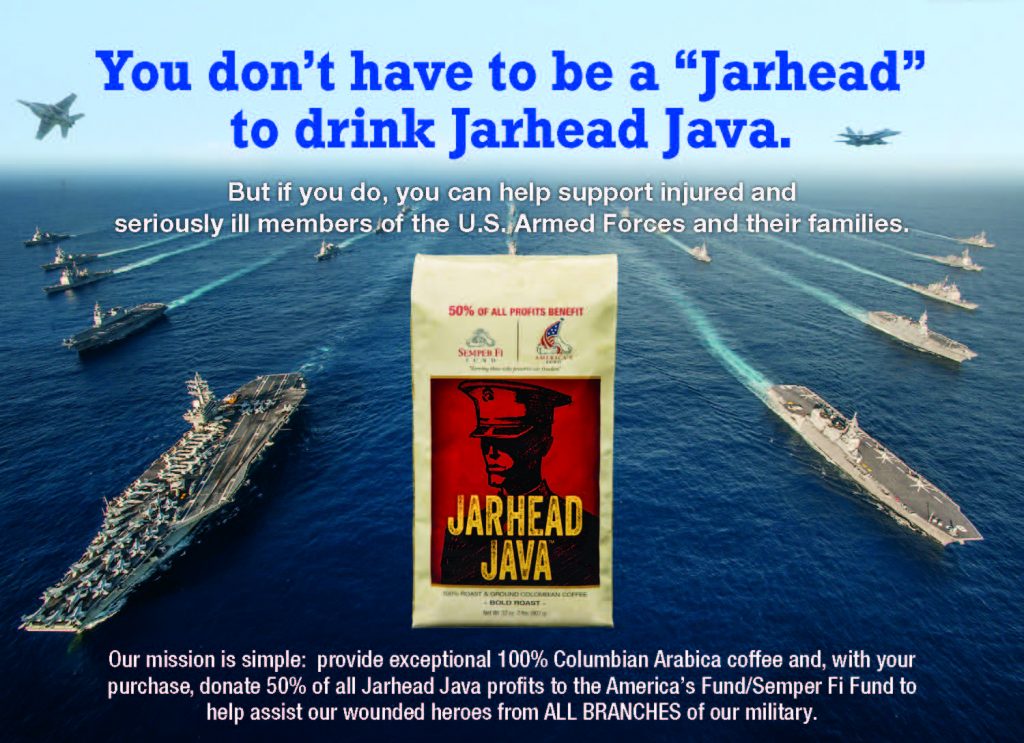 Matt Phillip is the Founder of Jarhead Java and donates 50% of the sales profits to The Semper Fi Fund.  We'll get an update from him on how things are going as he expands the reach of his gourmet coffee.
———————————————————————————
JARHEAD JAVA IS COMING TO THE NAVY EXCHANGE!
Jarhead Java, a 100% Colombian Arabica coffee *with 50% of all profits donated to support our wounded heroes from all branches* has an upcoming trial run with NEX!
We would like to ask all those who have access to the below NEX venues to please look for Jarhead Java and support the Semper Fi Fund/America's Fund in their efforts to assist our wounded heroes from ALL branches of our military. If you can't make it to the store but kn
ow of someone on base that can, please let them know about our product and mission. If we are successful in our trial run, we will be expanded to more NEX locations and so your help here is very much appreciated. Great coffee for a great cause!
Please look for us in a stand alone display case and If you don't see it, please ask for it and thank you for your support!
Also at 57 MCX locations and select TJ Maxx/Marshalls outlets.
NEX Store Name
NORF MAIN STORE
LCREEK MAIN STORE
YORKTOWN MAIN STORE
PORTS SCOTT CTR MAIN
OCEANA MM / UNIFORMS
JAXS MAIN STORE
MAYPORT MAIN ST/OPTL
SAN DIEGO MURPHY MM
NEX CABRILLO MINI
SAN DIEGO BAYVIEW MM
NEX SAN DIEGO NTC MM
POINT MUGU MAIN ST
LEMOORE MM(JET MART)
PEARL HALSEY MM
PEARL BRKING SDS MM
PEARL HARBOR MALL
MARIANNAS MM (APRA)
GUAM NCTS MAIN (20)
GUAM HOSP MM/GAS (6)
YOKO MAIN STORE
ATSUGI MINI MART
NEX FACILITY BAH
NEX SAN DIEGO HOMEST
Podcast: Play in new window | Download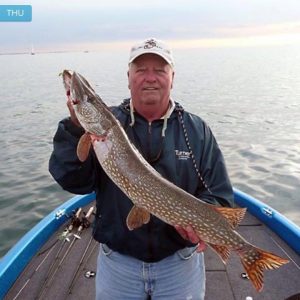 Ken Wilson was a Marine 1stLt/Captain, Combat Engineer in Vietnam in the 1965-1966 time-frame.  Ken fought the Viet Cong initially and later the NVA as they infiltrated the area around the Marine Base at Da Nang.
Was leadership different in Vietnam?  Were drugs, ears, scalps, civilian casualties and rape part of the environment Ken led in?  Ken Wilson says it's always about one thing — LEADERSHIP.
Listen to a fantastic interview about Ken's life of leading in the Marine Corps and then leading at Turner Construction where he worked for 38 years before he retired in 2002.
Podcast: Play in new window | Download