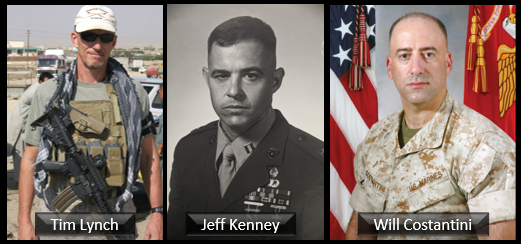 Three retired Marine Infantry Officers — Colonel Will Costantini, Colonel Jeff Kenney & Major Tim Lynch join host Mike McNamara for an hour of current events discussion every Thursday here on ALL MARINE RADIO.
TODAY'S TOPICS:
News reports of NCIS and ATF investigations centering on arson and a sailor as the cause of the fire that gutted the USS Bonhomme Richard as it sat pier side in San Diego last month.
The USMC does away with promotion photographs
Thoughts after listening to Eugene Sledge's interviews (Part 1 and Part 2) with Studs Terkel and perusing Sledge's digital archives that are held at Auburn University.
Podcast: Play in new window | Download