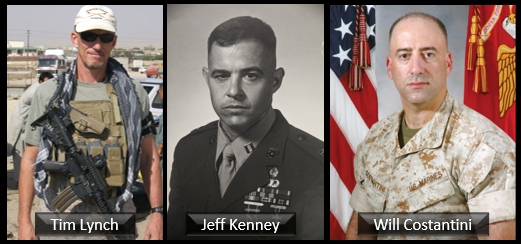 Three retired Marine Infantry Officers — Colonel Will Costantini, Colonel Jeff Kenney & Major Tim Lynch join host Mike McNamara for an hour of current events discussion every Thursday here on ALL MARINE RADIO.
TODAY'S TOPICS:
Thoughts on General Austin's nomination and confirmation
Thoughts on a Chinese Professor's comments about Chinese influence "at the top of the US Government" — too much truth for his own good?
Big Tech censors Americans… half the country believes the last election was dominated by fraud… Google/YouTube remove all videos about "election fraud" — are we headed for violence?
And… what are you reading?
Podcast: Play in new window | Download