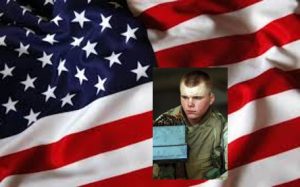 The Inchon Dwyer Group is a for-profit "S Corporation" with a charitable non-profit subsidiary embedded within its structure. The goals of the for-profit corporation are to advocate for post-combat related mental health awareness, reduce PTSD related suicide and to fund the non-profit corporation's operations. The leadership of The Inchon Dwyer Group and its employees are combat veterans or family members of combat veterans; we are committed to making a difference in the lives of America's combat veterans and their families who have given so much.
The Inchon Dwyer Group will have five separate lines of business. Its primary effort will be the creation of four separate and distinct radio stations that will comprise the All Warrior Radio Network: All Marine Radio, All Army Radio, All Navy Radio and All Air Force Radio. Each station will provide compelling daily content to our listeners while advocating for post-combat related mental health awareness and PTSD related suicide prevention. The sale of sponsorship's for each station will fund our for-profit and non-profit operations.
We are tremendously excited to contribute to the extremely important work that is currently being done in the area of post-combat related mental health.