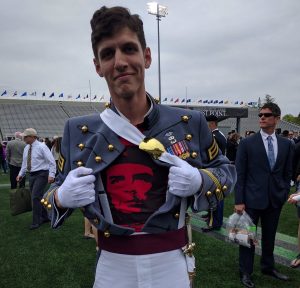 Sen. Dianne Feinstein, D-Calif is 84 years of age, she recently announced that she will run for reelection.  How old is too old to serve?
Should Congressmen be able to serve with conditions like Alzheimer disease?
The United States Military Academy at West Point has a crisis on its hand that has been on display recently, pictures of a 2LT wearing garb and showing signs about supporting  communism.
An incredible letter was written recently by a retired U.S Army Lieutenant Colonel, former West Point Cadet and current West Point Faculty member Robert M. Heffington that excoriates the leadership of the United States Military Academy.
Podcast: Play in new window | Download