Podcast: Play in new window | Download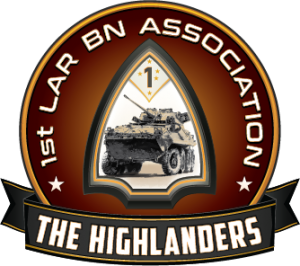 MGySgt Phillip S. Bemis, USMC (RET) is the Co-Chairman and Founder of the 1st LAR Battalion Association.  He joined Mac & Mike Musselman to talk about the work the Association is doing as they raise funds for a Memorial to those who have fallen while fighting under the Battle Colors.
You can find the 1st LAR Bn Association website here and if you're interested in donating, you'll find that link here.
Podcast: Play in new window | Download