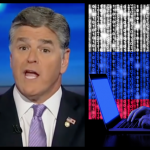 SO WHAT IS THE RUSSIAN AGENDA RELATIVE TO THEIR INFORMATION OPERATIONS IN THE UNITED STATES?
I believe their agenda is limited, and the effects of the efforts are vastly overstated.
I believe the Russians merely seek to amplify existing hate and division that already exists in our political discourse, not one bit of which do they have to invent.
Organic American vitriol begins in the poor behavior of our political candidates and elected officials,
Organic American vitriol is cherry-picked by our domestic news media, with the WORST being put on front pages of newspapers and the top of newscasts in order to maximize viewership and clicks, which result in increased revenue for these "news/entertainment" organizations.
THAT Organic American vitriol, already boosted by domestic news organizations, is then push a small bit by the Russians.
Modest in scope, efficient in terms of resources and over-estimated in terms of results.  Well done Vladimir.
Podcast: Play in new window | Download