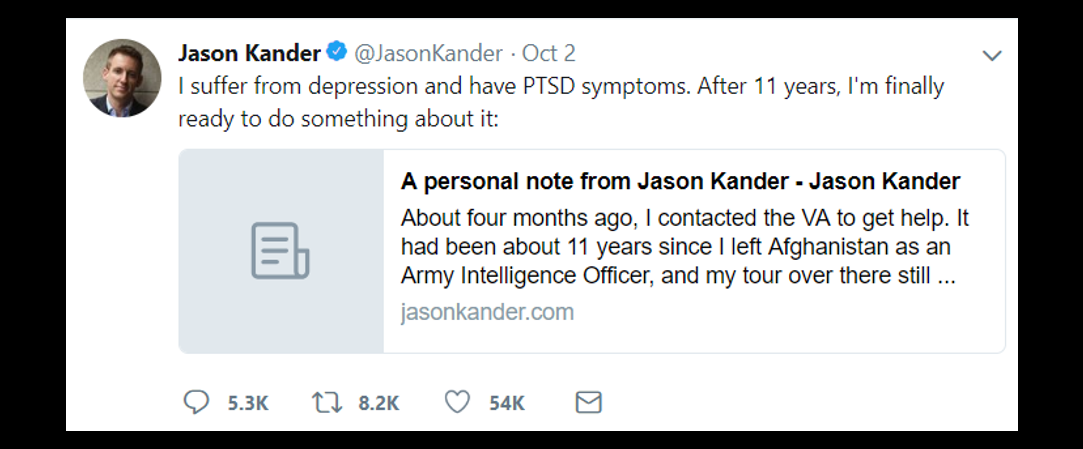 Veteran mental health is in the national news as the frontrunner in the mayor's race in Kansas City dropped out to deal with his PTSD issues.  Jason Kander, who lost the US Senate race as a Democrat in 2016 announce he was suspending his campaign due to depression related to PTSD.  We'll talk about it.
The Cubs LOSE… The Cubs LOSE!  MLB's playoffs are underway!
Thoughts on another BATTLEFIELD STUDY —  Part 2 of Cpl Jack Riley's discussion of the fight for Hill 70 during the Battle of Getlin's Corner is a GREAT interview.
Podcast: Play in new window | Download