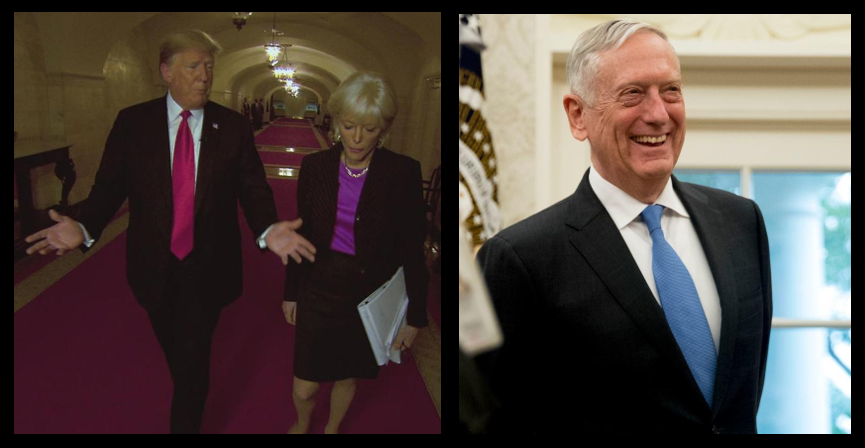 When one looks at the Trump Administration and ponders the question "who is the most credible cabinet members," the name James Mattis is certainly the top or very near the top of the list.  On Sunday, during an interview with CBS's 60 Minutes program, President told correspondent Leslie Stahl the following about Secretary of Defense Mattis:
Lesley Stahl: What about General Mattis? Is he going to leave?
President Donald Trump: Well, I don't know. He hasn't told me that. I have–
Lesley Stahl: Do you want him to–
President Donald Trump: –a very good relationship with him. It could be that he is. I think he's sort of a Democrat, if you wanna know the truth. But General Mattis is a good guy. We get along very well. He may leave. I mean, at some point, everybody leaves. Everybody. People leave. That's Washington.
We'll talk about it.
Podcast: Play in new window | Download