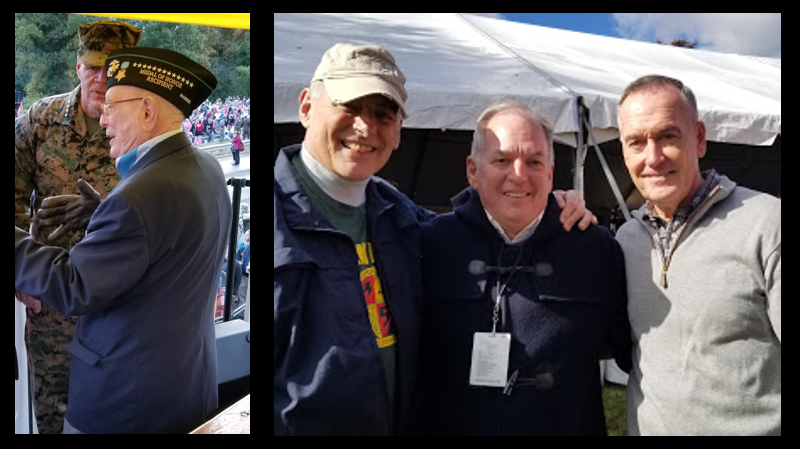 Covering the Marine Corps Marathon for the first time was a WONDERFUL experience for me and I'm still basking the in the warmth of the event .  The "goodness" and "energy" at the Gaylord Convention Center during the Runner's Expo and all the incredible stories that were there were amazing and inspiring to me.  The race itself was as wonderful, it was permeated by a feeling of pride and devotion to a purpose greater than self, which I know is exactly how it was supposed to be.
For me personally, the race itself was a day seeing Battle Buddies, meeting family members I had only heard about and seeing other family members who I haven't seen in many years. General John Kelly, Chairman Joe Dunford and Commandant Bob Neller are all Battle Buddies, great leaders and funny men in their own right, spending time with them in such a great environment was an absolute delight.
Finally, I watched runners cross the finish line until the last runner finished over seven hours after the race began.  I watched three marriage proposals.  I watch Marine 2ndLt's greet runners for six hours and display an enthusiasm that made me proud.  I watched the elation of runners who had worked for six plus hours to conquer a 26.2 mile course.
It was a GREAT day to watch and a GREAT day to enjoy.  We'll talk about it.
Podcast: Play in new window | Download