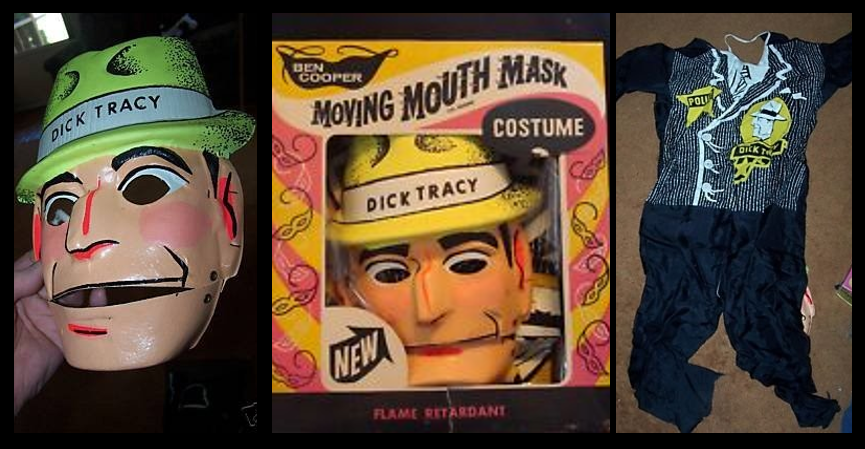 In 1963 my Mom, Kathleen, bought this costume for me to wear.  As a kindergartener, is was my duty to wear it to school the morning of Thursday, October 31, 1963 at St Charles Borromeo in South Sacramento CA so I could be part of the "parade" of kindergarteners that went to the 1st through 8th grades so everybody could laugh at us — part of the hazing that goes with being a Catholic.
Kids saw me and yelled at me in all eight classrooms!!!!!!!  "Hey Dick Tracy, SAY SOMETHING SO WE CAN SEE YOUR JAW MOVE!!!!!"   Me:  "No."
I never wore another costume in my life… but I was ready for any "initiation rituals" that came my way in the Marine Corps!
Podcast: Play in new window | Download