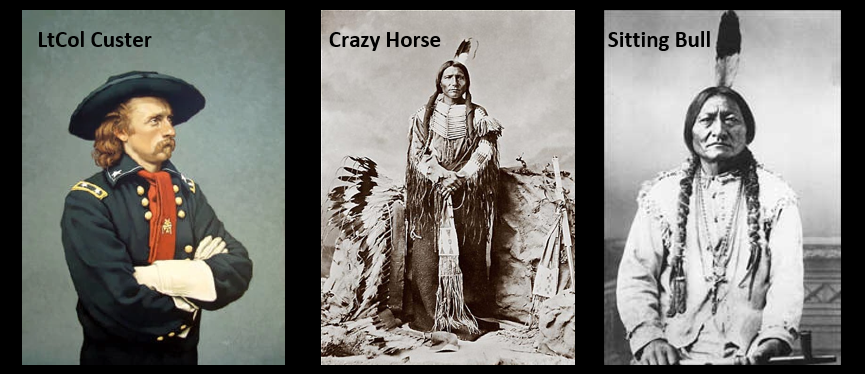 Click on the below maps to go to a "zoomable image."
We focus our BATTLEFIELD STUDY lens on a fight that took place over 142 years ago in the valley of the Little Big Horn River in south central Montana that continues to hold interest for Americans and military historians all these years later.  What happened to one the most successful Union Cavalry leaders that had immense success in the Civil War to cause the portion of his command that he personally led to be completely wiped out — the only survivor being the horse that Captain Miles Keough rode into the fight.
We'll look at the general situation that Custer rode towards, what the 7th Cavalry expect to find and what they expected to happen on contact — all important aspects of LtCol Custer's decision making.
Riveting stuff.  This is Part 1 of a two-part study.
REFERENCE READING:

Podcast: Play in new window | Download