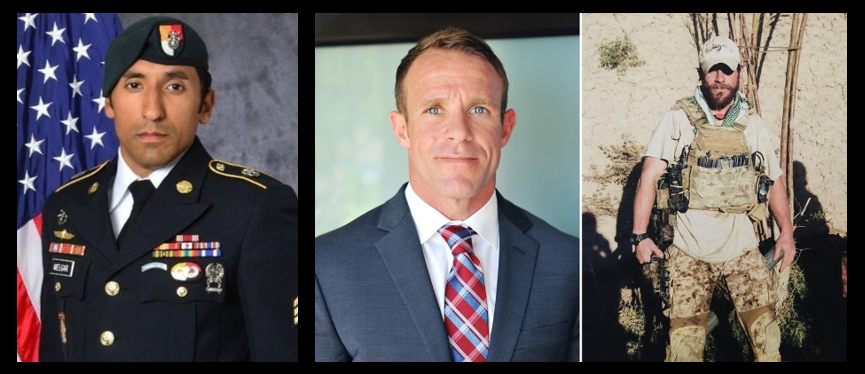 The US Navy made public their case against Special Operations Chief Edward "Eddie" Gallagher in an Article 32 hearing this week in San Diego — the details are horrific.
A second Article 32 hearing resulted in two SEALs and two Marines being charged with murder and involuntary manslaughter in the death of Army Green Beret Staff Sgt. Logan Melgar in Mali in June 2017. If the case moves to a court-martial, the four members of some of the U.S. military's most elite units face the possibility of life in prison without parole — again, the details are horrific.
We'll also discuss a story about a DOD study featured in a Associated Press entitled "Meditation helps vets with post-traumatic stress disorder" — we'll talk about the VA's approach to mental health and why it's time for BIG changes at the VA.
Podcast: Play in new window | Download