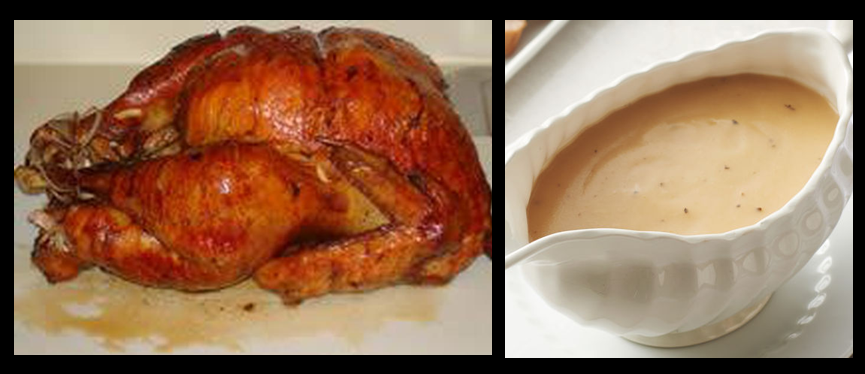 In something that Chef Kim Holmes and I do every year before Thanksgiving — we talk about how to sequence cooking and meal preparation so that the CHEF CAN PARTY TOO on Thanksgiving Day.  We'll talk about:
Turkey thawing, brining & cooking Timeline
Pre-Thanksgiving dish preparation… so that Thanksgiving Day is easier
Wondra or Flour in gravy?
Using Crock Pots to ease the congestion in the kitchen
Having store bought gourmet "Back Up Gravy" on hand — just in case!
Podcast: Play in new window | Download