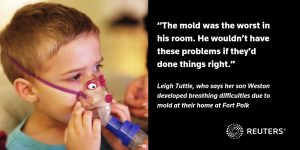 Last week the Editor of Fightersweep.com, Alex Hollings, introduced me to Leigh Tuttle who is the wife of a US Army Green Beret. Leigh came on ALL MARINE RADIO to recount the nightmare she and her husband and their two children haved lived as a result of living in a mold infested home at Fort Polk Louisiana.
The story that you will hear about the horrible housing conditions, the horrible responses these families have received from the private companies that run base housing, the horrible work that the "handymen" who work for these companies do (Note: they are NOT legitimate bonded contractors), the horrible oversight provided the base commanders across the DOD, and the virtual IGNORANCE of Service Chiefs and Secretaries will stun you.
HERE is the Non-Disclosure Agreement Leigh spoke of during the interview.
Support the Troops doesn't mean put a bumper sticker on your car – it means HELPING! Please contact your Congressman and tell them to get involved in this.
Pictures:  (1) carpet with mold embedded, carpet padding with mold embedded and (2) bedroom air ventilation vent with louvered grill – mold embedded in the vent.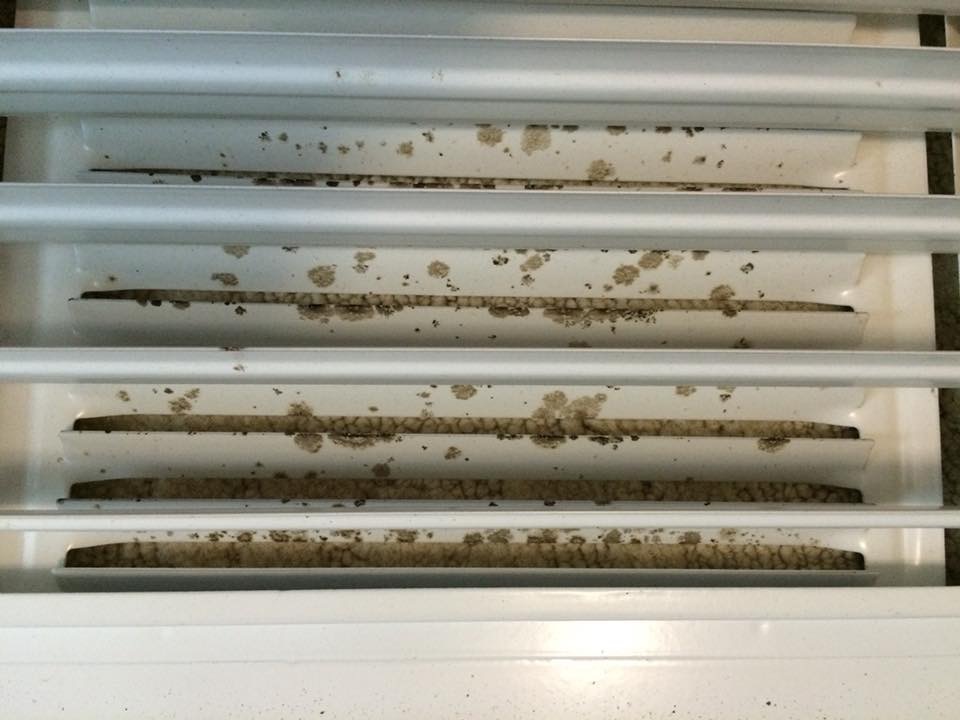 Podcast: Play in new window | Download