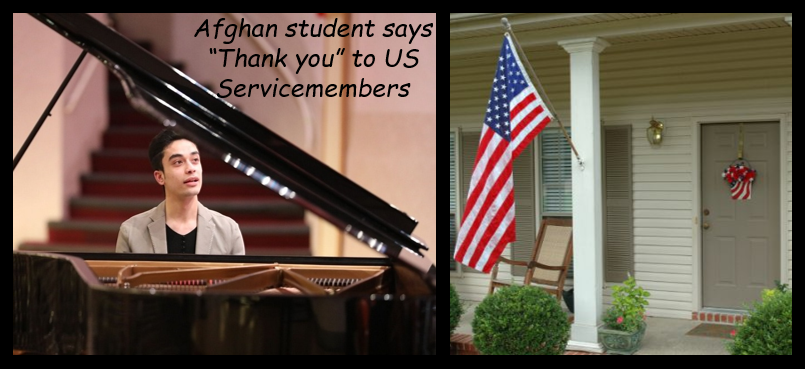 TASK:  tell your neighbors to buy an American flag and to fly it on Memorial Day, the 4the of July, Labor Day, Election Day, Veteran's Day, President's Day, Martin Luther King Day and other time they feel the need.  Fewer are flying in residential neighborhoods and that's a problem.
STUMBLED INTO THIS PIECE OF HAPPINESS:  an Afghan student who is studying music in New York City wrote a "thank you" letter to American Service Members who fought in Afghanistan — it's a wonderful letter.
We'll talk about it.
Podcast: Play in new window | Download