The ALL MARINE RADIO "Barbershop" is a place where we go to tell stories and talk about things… and today we'll talking about:
The commissioning of the USS Hershel "Woody" Williams, named in honor of Cpl Woody Williams who earned the Congressional Medal of Honor during the battle of Iwo Jima 75 years ago.  You'll hear the remarks of the Commandant of the Marine Corps, General David Berger from the commissioning as well as Woody's remarks.
Malcolm Gladwell does a podcast called "Revisionist History" — it's outstanding.  I listened to an episode from the second season entitled "The Foot Soldier of Birmingham" and I have to tell you that I was stunned that an image that I had viewed for years was so different in truth than it was in the popular narrative of the nation. Gladwell is a fascinating writer and podcaster and takes us all on a very interesting journey… to include his conclusion… and we'll talk about it.
Below are two pictures which are fundamental to the discussion, (1) the actual image that we all know and (2) the sculpture that sits in Kelly Ingram Park across the street from the 16th Street Baptist Church in Birmingham, Alabama.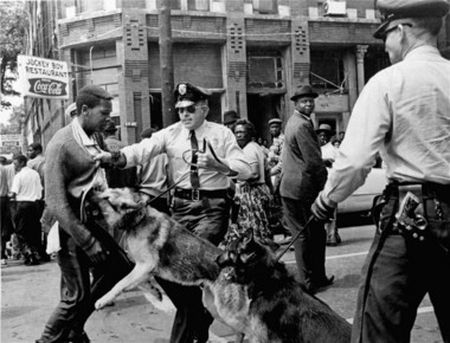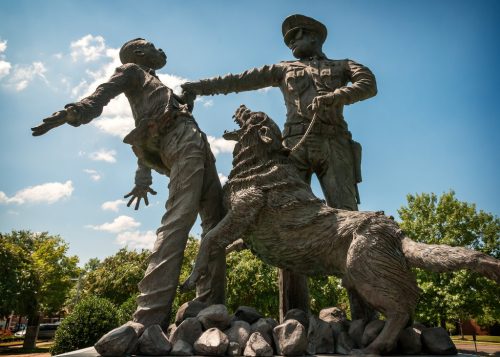 Podcast: Play in new window | Download