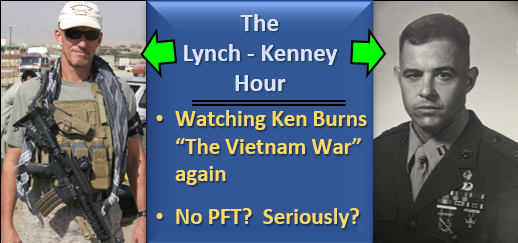 TODAY'S TOPICS:
Watching Ken Burns "The Vietnam War" documentary two years later (Jeff watching it for the first time):

What struck you about what you've seen?
What is "acceptable" or "good" dissent for military members?

The Marine Corps announced that it will NOT require Marine to run the semi-annual Physical Fitness Test — good decision?
Podcast: Play in new window | Download