Jack Riley grew up in Gadsden, Alabama and enlisted in the Marine Corps in 1966.  On March 30, 1967 as a Corporal with nine months experience in Vietnam he led  2nd Squad, 2nd Platoon of India Company, 3rd Battalion, 9th Marines on OPERATION PRAIRIE III.  The fight that India Company engaged in that evening yielded a Congressional Medal of Honor and four Navy Crosses.  He joined ALL MARINE RADIO to discuss him time in the Marine Corps, his time in Vietnam and the Marines and Sailors who fought at Getlin's Corner under the command of Captain Mike Getlin.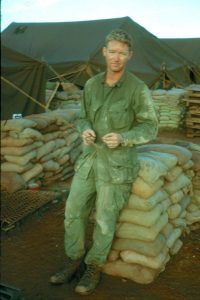 Click on the images below to see larger versions of the maps & awards below.
Click HERE to read the Medal of Honor and Navy Cross Citations for Lt Bobo, Capt Getlin, 1stSgt Rogers, Cpl Loweranitis and HM3 Braun.
Click HERE to see the Marines & Sailors killed in action during I/3/9's fight on March 30, 1967 at Getlin's Corner.
Leatherneck Magazine article:  The "Flaming I" at Getlin's Corner, February 2009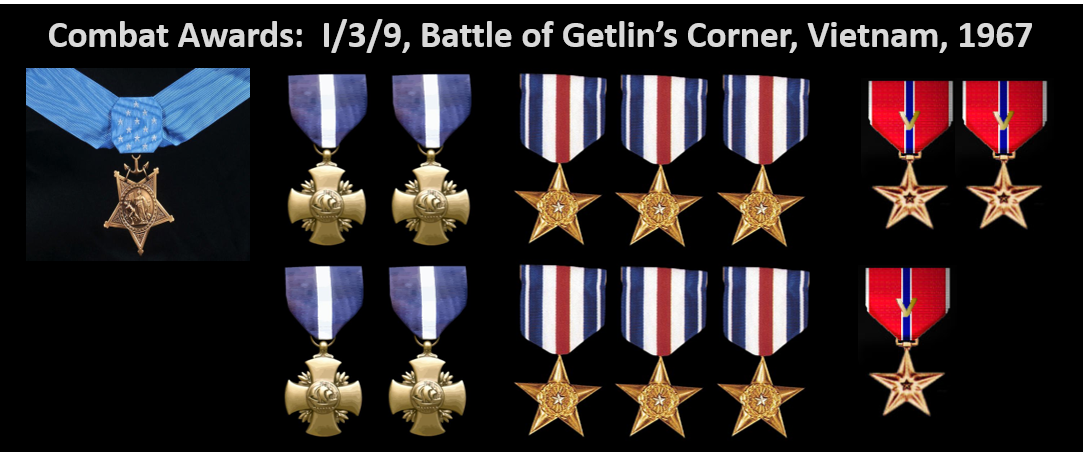 1
2
3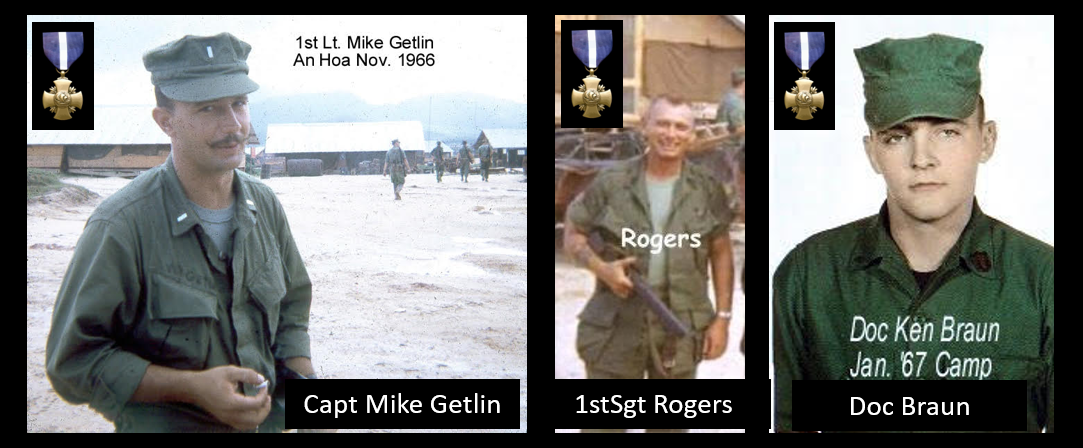 12apt Mike Getlin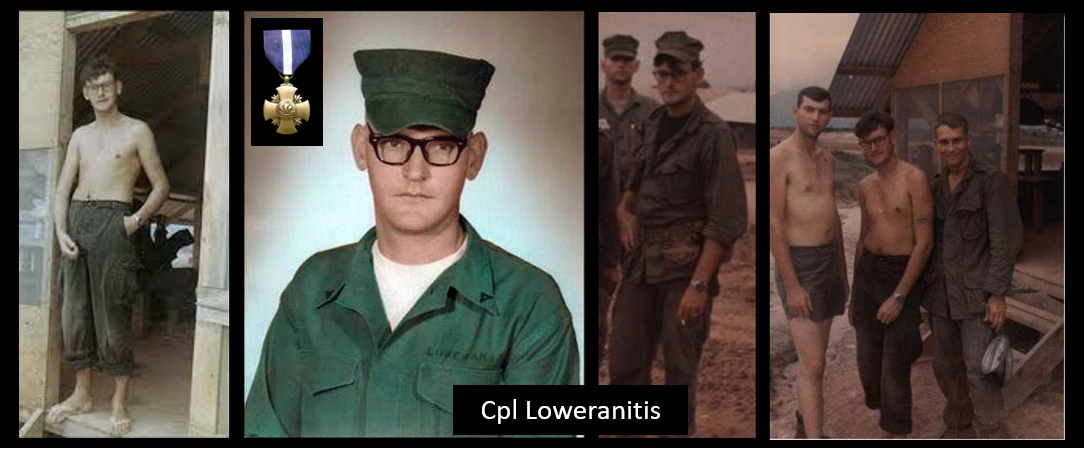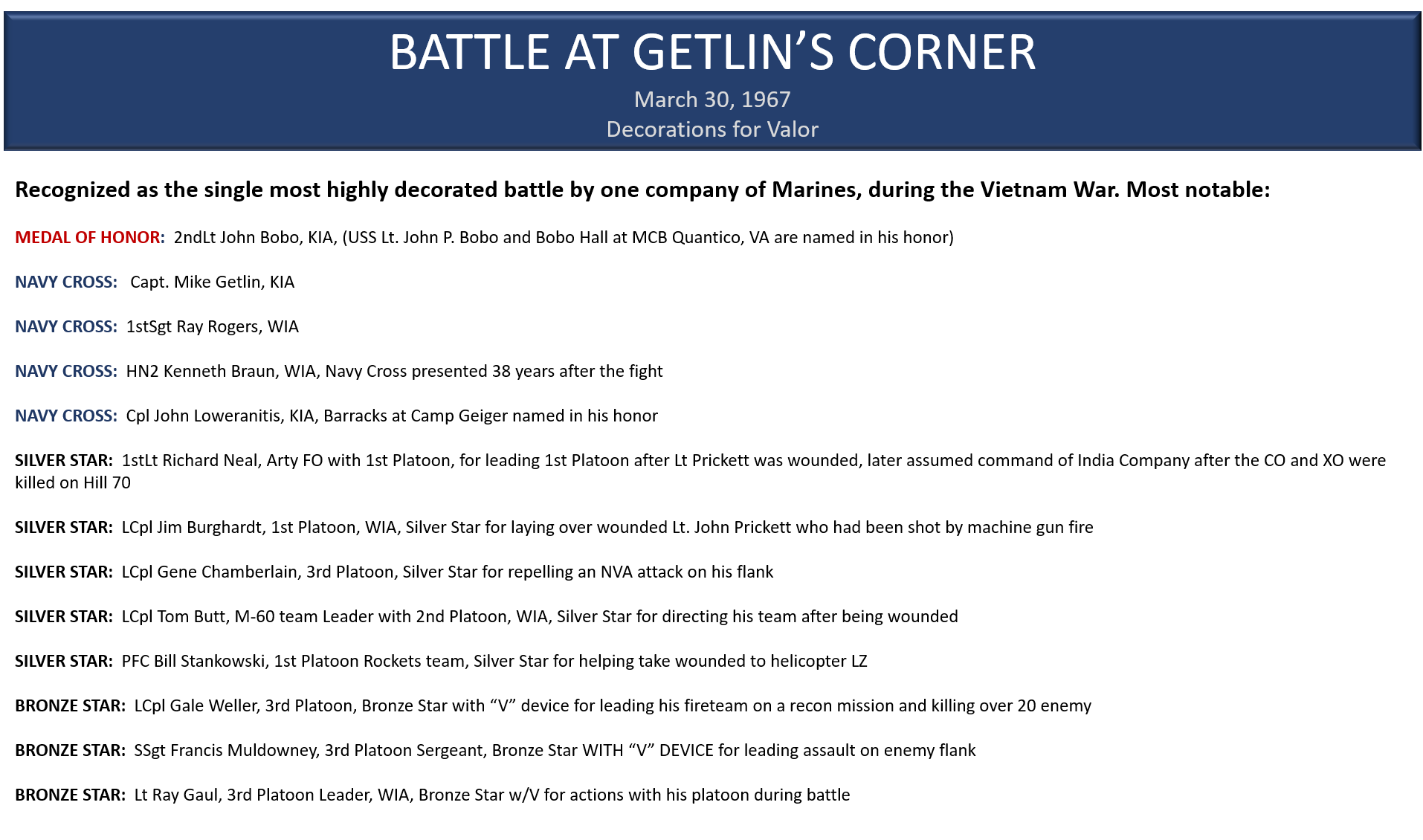 Podcast: Play in new window | Download