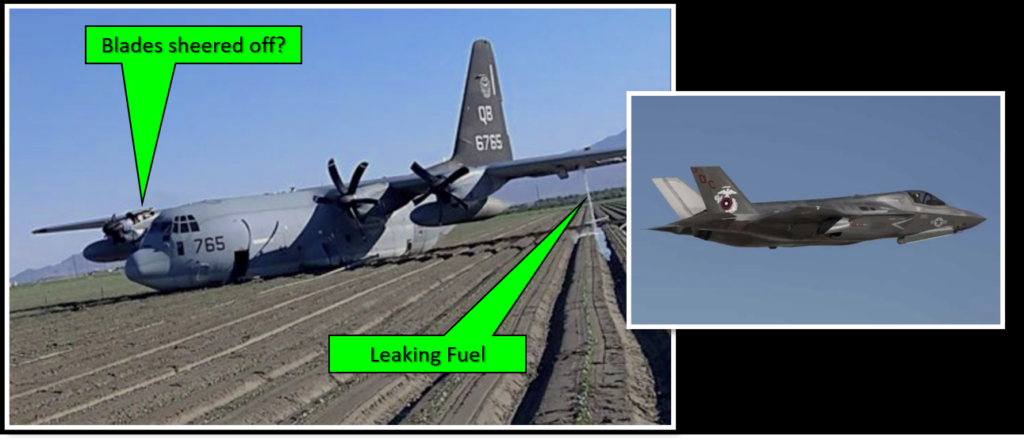 For a second time in less than twenty-two months the Marine Corps has had a mid-air collision between a fixed wing aircraft and a a KC-130J refueled… I joined the Marine Corps in 1983 and I do not recall an incident in my entire association with the Marine Corps of an aircraft colliding with the aircraft that was refueling from — not one.  Add that to the list of:
Ship collisions
Ships burning for four plus days in-port… allegedly started as an act of arson
Repeated special operations ethical lapses
What is going on in the US Military?  DOES OPERATIONAL EXCELLENCE MATTER?  We'll talk about it.
Podcast: Play in new window | Download