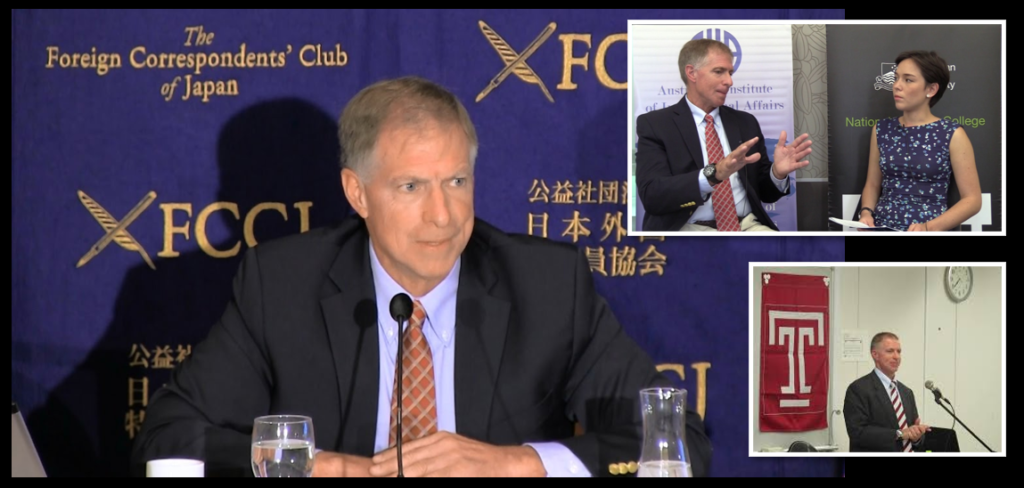 Grant Newsham is a senior research fellow at the Japan Forum for Strategic Studies, a senior research fellow at the Center for Security Policy and a retired United States Marine Officer. He was the first US Marine liaison officer to the Japan Ground Self Defense force and was instrumental in promoting the JSDF's initial moves towards an amphibious capability.  He joined ALL MARINE RADIO today to talk about:
This segment of the Aspen Institute's virtual "Cyber Summit" is well worth your time.  The hour is moderated by Aruna Viswantha of the Wall Street Journal and features Bill Evanina, Director of the US National Counterintelligence and Security Center (which falls under the Director of National Intelligence) and the Department of Justice's Senior Counter-Terrorism official John Demers — both of whom are riveting in their explanations of the way China orchestrates it efforts to steal defense, research and personal information to advance the gains of the Chinese Communist Part.
Today I will "tee up" various topics introduced at the Aspen Summit and ask Grant Newsham to comment on them.  The topics are:

Foreign Agents departing the US as a result of a DOJ crackdown… estimated at 1,000 by Mr. Demers
"China has a friend in Wall Street" —- is that fact or fiction?
China's "Debt Diplomacy" — what is and how and where does it operate?
What game are researchers playing with US and Chinese research money?
Very interesting discussion as always with Grant!
Podcast: Play in new window | Download