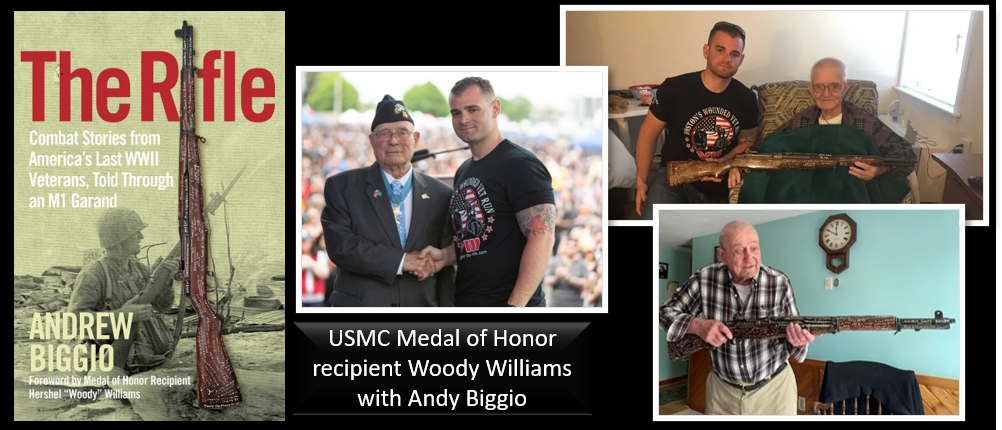 Andy Biggio has a passion for history, he's a Marine infantryman who served in Iraq and Afghanistan, his great uncle (whose name he bears) was killed during the US Army's fight up the "Italian boot" against the German Army in World War II — all those factors combined to produce his outstanding book entitled "The Rifle".
In this interview you'll hear about Andy's path to becoming a US Marine, his unlikely road to becoming an author… how the idea for book developed in his head… and the amazing experiences that his M1 Garand rifle created for him after veterans who had used it had it put into their hands decades later. Andy's story is especially profound for those who deal with PTSD — Andy's M1 Garand serves as a mental "trigger" that brought to life experiences that one might assume were long gone… except that they're not gone… ever.
Andy Biggio is a tremendous guy, and inspirational leader as a Marine, a police officer and a veteran… and now with the publication of The Rifle, as an author.  WELL DONE Andy and kudos to Regnery History for publishing such a great book!
Podcast: Play in new window | Download