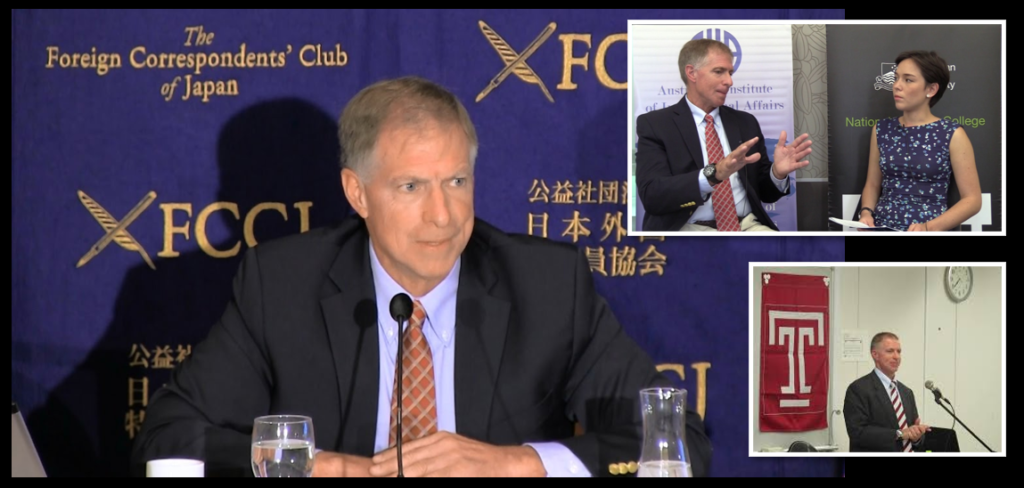 Grant Newsham is a senior research fellow at the Japan Forum for Strategic Studies, a senior research fellow at the Center for Security Policy and a retired United States Marine Officer. He was the first US Marine liaison officer to the Japan Ground Self Defense force and was instrumental in promoting the JSDF's initial moves towards an amphibious capability.  He joined ALL MARINE RADIO today to talk about:
SECDEF Austin is in the INDOPACOM region, we'll talk about it
The opening play in closer relationships with all the nations in the South China Sea region is INCENTIVIZED TRADE — particularly with the Philippines and Vietnam… WHERE IS IT?
Podcast: Play in new window | Download