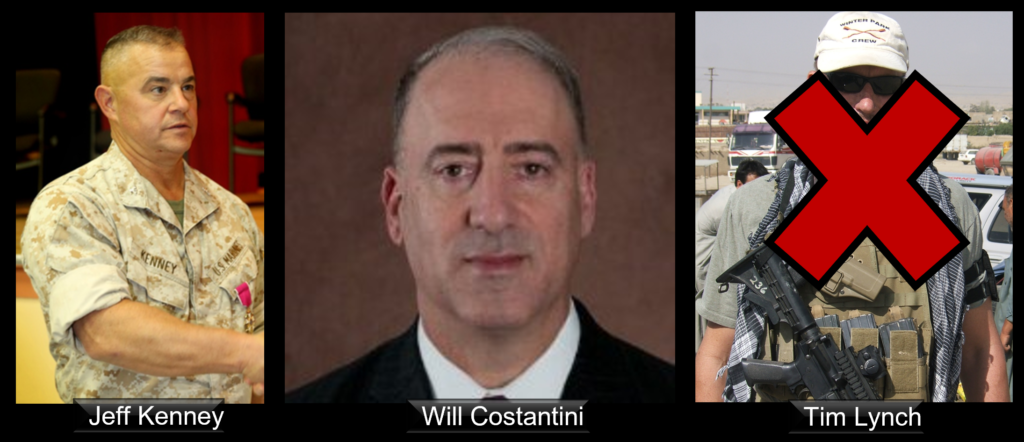 Three retired Marine Infantry Officers — Colonel Will Costantini, Colonel Jeff Kenney & Major Tim Lynch join host Mike McNamara for an hour of current events discussion every Thursday here on ALL MARINE RADIO.
TODAY'S TOPICS:
SECDEF & CJCS PRESS CONFERNEC REACTIONS:  The Secretary of Defense (Lloyd Austin) and the Chairman of the Joint Chiefs of Staff (General Mark Milley) held a "Post-Afghanistan" Press Conference yesterday, you can watch it HERE.  We'll talk about it
QUESTION TO THE MENSA'S(-):  What is the single worst part of the failure in Afghanistan for the United States?
Podcast: Play in new window | Download