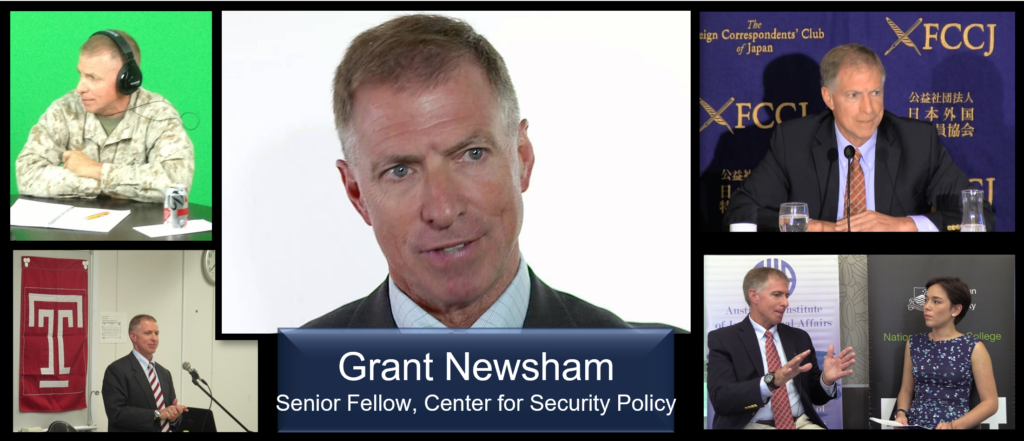 Grant Newsham is a senior research fellow at the Japan Forum for Strategic Studies, a senior research fellow at the Center for Security Policy and a retired United States Marine Officer. He was the first US Marine liaison officer to the Japan Ground Self Defense force and was instrumental in promoting the JSDF's initial moves towards an amphibious capability.  He joined ALL MARINE RADIO today to talk about:
Grant's Article: When America Talks, China Doesn't Listen
China

Biden – Xi Summit
Chinese bomber… night drills vicinity of Taiwan
Beijing pushes South China Sea code of conduct for anniversary with Asean
Germany vows commitment to Indo-Pacific as warship to sail the SCS
German Navy Chief: "SCS belongs to everyone…"

The Philippines

What is next for the Philippines — what is at stake for the United States as Mr. Duterte exits the Presidency

Japan:

Japan, U.S. agree to start talks on additional steel, aluminum tariffs

Putin's Russia…

Anti-Satellite shot in space?
More drama with the Ukraine?
Podcast: Play in new window | Download