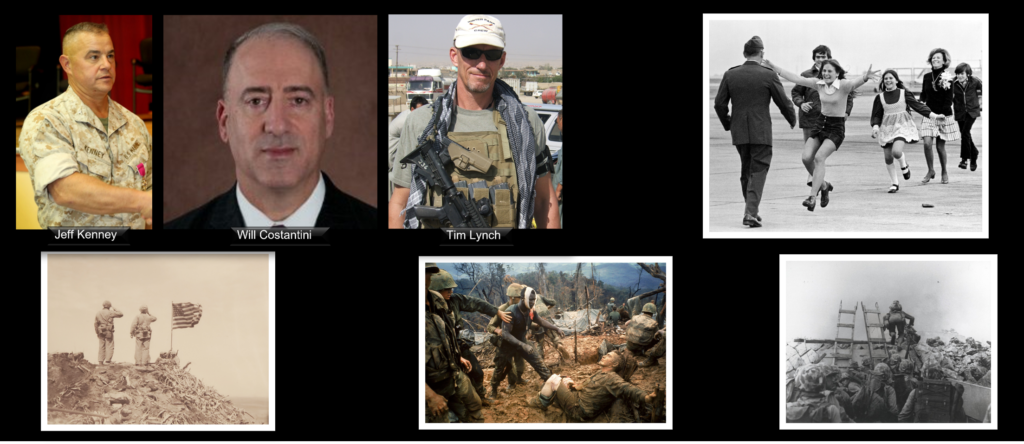 Three retired Marine Infantry Officers — Colonel Will Costantini, Colonel Jeff Kenney & Major Tim Lynch join host Mike McNamara for an hour of current events discussion every Thursday here on ALL MARINE RADIO.
TODAY'S TOPICS:
Tim's "Heritage Turkey"
Favorite military pictures of all-time
YES or NO?  Celery in Thanksgiving stuffing
YES or NO?  Cranberry
How do you load your fork?  Single items… or a mix?
Podcast: Play in new window | Download