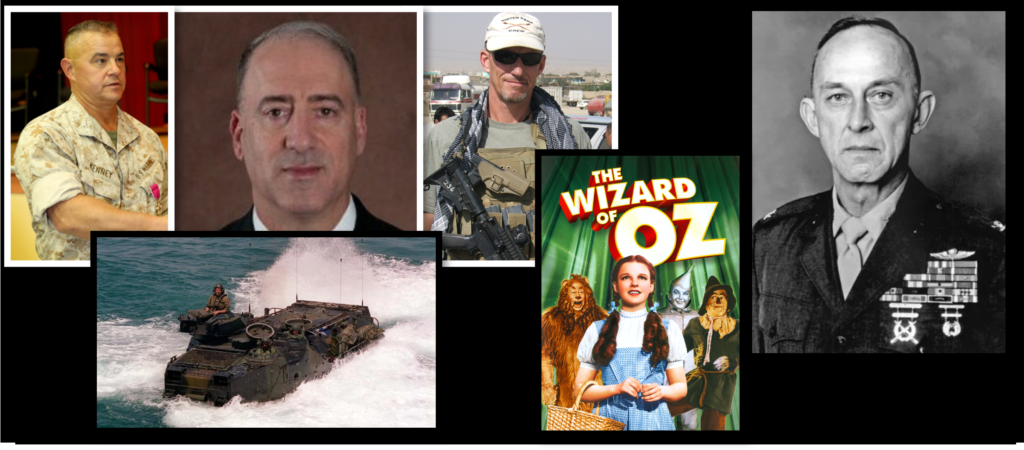 Three retired Marine Infantry Officers — Colonel Will Costantini, Colonel Jeff Kenney & Major Tim Lynch join host Mike McNamara for an hour of current events discussion every Thursday here on ALL MARINE RADIO.
TODAY'S TOPICS:
Col Jim Bathurst's "Open Letter to the Commandant" (December 05 2021)
USMC AAV's will no longer go in the water?  Hmmmmm
Jeff Kenney's favorite movie is "The Wizard of Oz" — we talk about it and he sings!!!
Podcast: Play in new window | Download