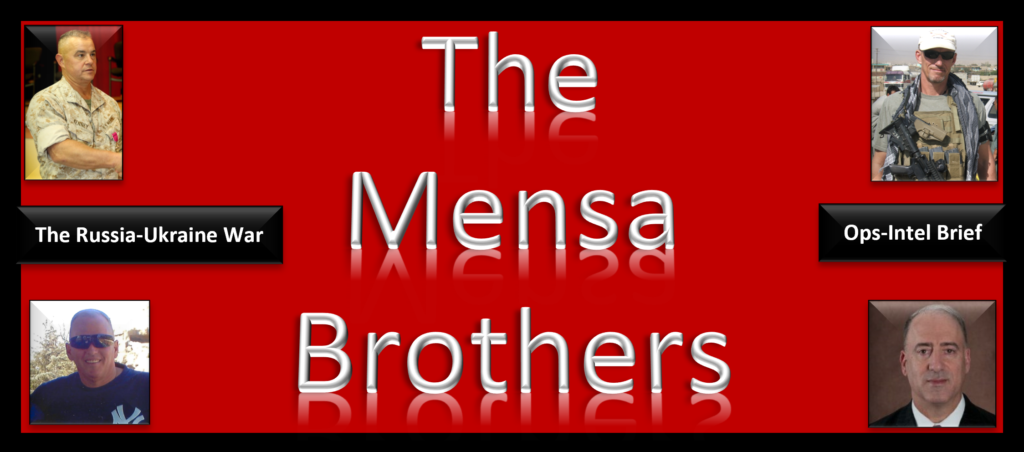 Three retired Marine Infantry Officers — Colonel Will Costantini, Colonel Jeff Kenney & Major Tim Lynch join host Mike McNamara for an hour of current events discussion every Thursday here on ALL MARINE RADIO.
TODAY'S TOPICS:
Grant Newsham: is China's thinking relative Taiwan changing after watch the world reaction to Russia aggression in Ukraine?
Tim Lynch: world reactions and changes in the past 24 hours
Mac: current operations update on the ongoing fight between Ukrainean and Russian forces
Will Costantini:  Economic events impacting the Ukraine//Russia fight
What's Next:  what are you most interested to see in the next 24 hours?
---
TOMORROW:  we'll discuss this "War on the Rocks article: THE WARGAME BEFORE THE WAR: RUSSIA ATTACKS UKRAINE" by James Lacey, Tim Barrick, Nathan Barrick (Mar 2 2022)

LIVE NEWS FEEDS:

MAPS: here are a few maps and sources that I follow:
Podcast: Play in new window | Download