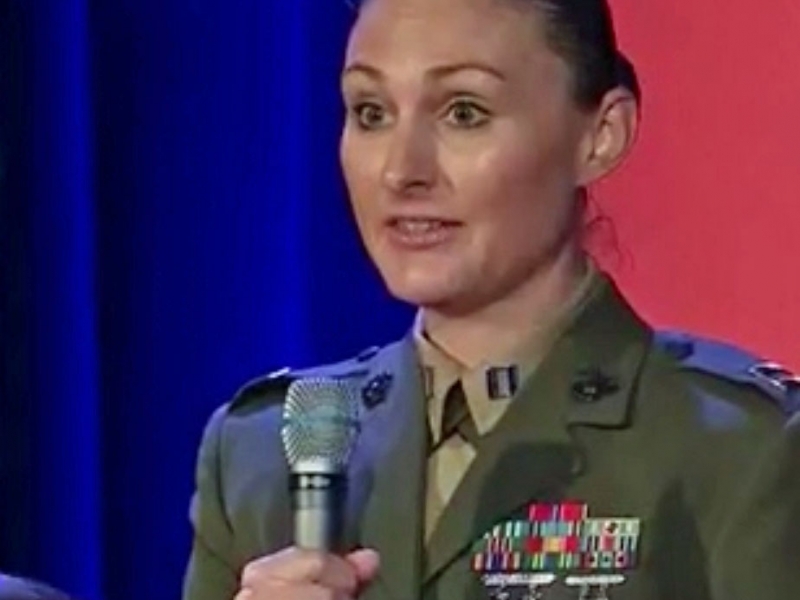 THIS IS A GREAT INTERVIEW!
Captain Lauren Serrano, USMC joined us to discuss her experiences writing and speaking about gender issues in the Marine Corps and the U.S. Military.  Our frank discussion addressed :
(1)  Individual Marine and public reaction to her first article "Why Women Do Not Belong in the U.S. Infantry"
(2) Her discussions with DOD PAO-types as she prepared of a CNN Military Forum where she was specifically asked to address the gender issue with President Obama
(3) Her motivation for writing her second Gazette article published in the July 2017 edition entitled "To Get Out, or Not to Get Out?: Gender crisis in the Marine Corps" — and her policy recommendations for retention of career oriented female Marines who desire to have children
(4) By virtue of pushing for higher physical standards for women, is the Marine Corps pushing women who desire to be mothers and career Marines out of the Marine Corps?
(5) Why the issue of gender is such a difficult for Marines to discuss frankly in open forums
Captain Serrano is a great example of a leader who speaks her mind in an articulate manner.  She also offers all Marines substantial issues to ponder.
Podcast: Play in new window | Download